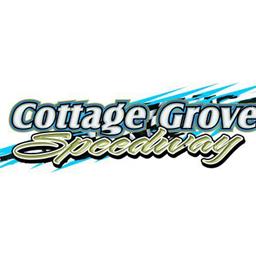 12/20/2013
Cottage Grove Speedway
---
2014 Cottage Grove Speedway Revealed
2014 Cottage Grove Speedway Schedule Revealed
By Ben Deatherage
(Photo Courtesy of Madman Photography)
Cottage Grove, Oregon- Cottage Grove Speedway is happy to announce the 2014 tentative racing schedule. The full schedule can be found on the track's homepage at www.cottagegrovespeedway.com or a print-friendly .pdf file can be located at http://www.cottagegrovespeedway.com/downloads/get.aspx?i=73501. We can't wait to get the racing season underway and we hope to so each and every one of you at the races in the upcoming season.
---
Submitted By: Ben Deatherage
Back to News