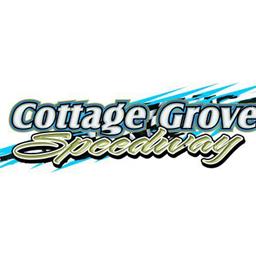 9/23/2014
Cottage Grove Speedway
---
CGS Awards Banquet Scheduled For Saturday November 1st
CGS Awards Banquet Scheduled For Saturday November 1st
As the 2014 campaign on the ¼-mile may be complete he awards banquet officially will close out the year. The banquet is scheduled for Saturday November 1st at the Cottage Grove Elks Lodge. Drivers participating in eighty-percent of the races in their respected class are eligible to receive awards.
Even if you are not getting award you are more than welcome to come to the banquet and enjoy a fun night with the racing community. Tickets are $20.00 per person and to RSVP contact CGS General Manager Heater Boyce at 541-729-8666. Tickets must be reserved by October 23rd. Stay tuned on www.cottagegrovespeedway.com for further details.
---
Submitted By: Ben Deatherage
Back to News