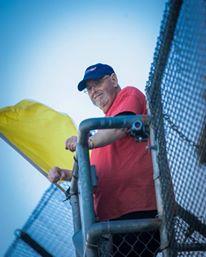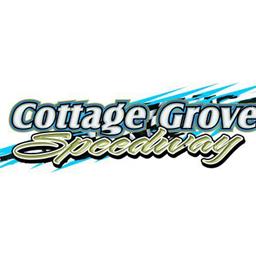 9/1/2016
Cottage Grove Speedway
---
Cottage Grove Speedway Hosts Mike Lyons Memorial King Of The West Labor Day Weekend
Cottage Grove Speedway Hosts Mike Lyons Memorial King Of The West Labor Day Weekend
By Ben Deatherage
Cottage Grove, Oregon- Kage Kart racing will take center stage at Cottage Grove Speedway this Labor Day weekend. The historic facility will host the Mike Lyons Memorial King of the West event which is one of the most prestigious Kage Kart races in the Pacific Northwest. The race is run in memory of longtime Kart supporter and multi-time Douglas County Speedway champion.
The race will get kicked off on Saturday, September 3rd. The whole night will be a normal formT i.e. two heat races and main events. Points will be accumulated over the course of the evening with drivers trying to get locked into Sunday's scramble. The top six in points, in the case of the Open Kage the top ten, after Saturday will make the cut for the scramble.
Sunday, September 4th will have an earlier start time slated to be around 2:30ish but will be pushed back if the weather is too warm. All non-scramble cars will run a heat race and will be lined up off of points from Saturday. The scramble cars will start the main event in the position they finish in their respected scramble. Once all of the heats and scrambles have concluded it will be time for main events.
The Mike Lyons Memorial King of the West race has been at Cottage Grove for only the last few years. From 2007-2011 the event was competed at Salem Indoor Speedway, at the Oregon State Fairgrounds. The very first edition was held at "The Pavilion" and the other four time at the Forester Livestock Pavilion. It has been at CGS since 2014. Prior to 2014 Cottage Grove Speedway hosted the Northwest Kart Classic over Labor Day weekend.
Kyle Alberding made history last year as the only multi-time winner of the King of the West race. Ben Hinkle, Jason Mendenhal, Tommy Brown, Jake Claason, and David Lyons are all single time winners.
On Saturday, Registration starts at 2:00 PM, Pill Draw closes at 4:15, and Pit Meeting at 4:30 with Hot Laps/Racing to follow. As mentioned above Sunday's times will be earlier. There will be Games and a Potluck Barbeque at 11:00 AM, Registration opens at 1:00 PM, with the aforementioned 2:30 Pit Meeting.
General Admission into the grandstands is FREE each night while Pit Passes are $10.00. Entry fees for both days are $70.00 for all 5HP classes, the 125cc/250cc division is $80.00 for both events, and $90.00 for the Opens for the weekend. Entry fees include Pit Passes for the driver for both days. More information can be obtained by visiting www.cottagegrovespeedway.com/karts or http://www.cottagegrovespeedway.com/downloads/get.aspx?i=334131.
Former King of the West Feature Winners
2007- Ben Hinkle
2008- Jason Mendenhal
2009- Tommy Brown
2010- Jake Claasen
2011- David Lyons
2014- Kyle Alberding
2015- Kyle Alberding
Former Northwest Kart Classic Winners
2010- David Lyons
2011- Patrick Dills
---
Submitted By: Ben Deatherage
Back to News