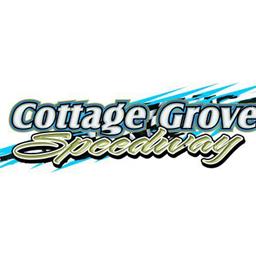 12/29/2016
Cottage Grove Speedway
---
2017 TENTATIVE SCHEDULE RELEASED
Ladies and gentleman we present you the 61st season of dirt slingin, mud flyin, edge of your seat family fun!
This season will bring to you 37 different events including the return of Modified Speedweek and WST Speedweek (dates are still TBD), the Rolling Thunder Big Rigs, Late Model Logger's Cup, and of course the 4th Annual Marvin Smith Memorial Grove Classic as well as many other HUGE events!!
You won't want to miss a single night of what is shaping up to be Cottage Grove Speedway's best year yet!
Back to News