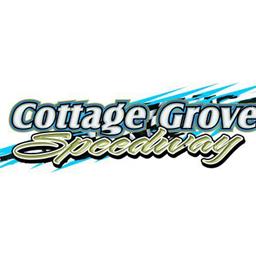 10/2/2018
Cottage Grove Speedway
---
Kage Kart Banquet Sunday October 28th!
The 2018 awards ceremony for the kage karts will be held Sunday, October 28th at Putter's in Eugene. Pizza and awards will start at 4:30 followed by mini golf and laser tag!
The cost to attend this year is $25.00 and will include soda, pizza, 18 holes of mini golf and a round of laser tag. There is no discount for those only wanting to eat and attend awards so you may as well take part in all of the fun!
All drivers in the PeeWee, 5HP, 250, and Open Kage classes who participated in at least 80% of scheduled events will be being awarded and will be paid for by Cottage Grove Speedway as a thank you for your dedication in making all or the majority of events this season!
Space is pretty limited and I will need to turn in a head count no later than October 23rd so please RSVP as soon as possible to Heather at 541-729-8666.
I look forward to seeing you all at the banquet!
---
Submitted By: Heather Boyce
Back to News