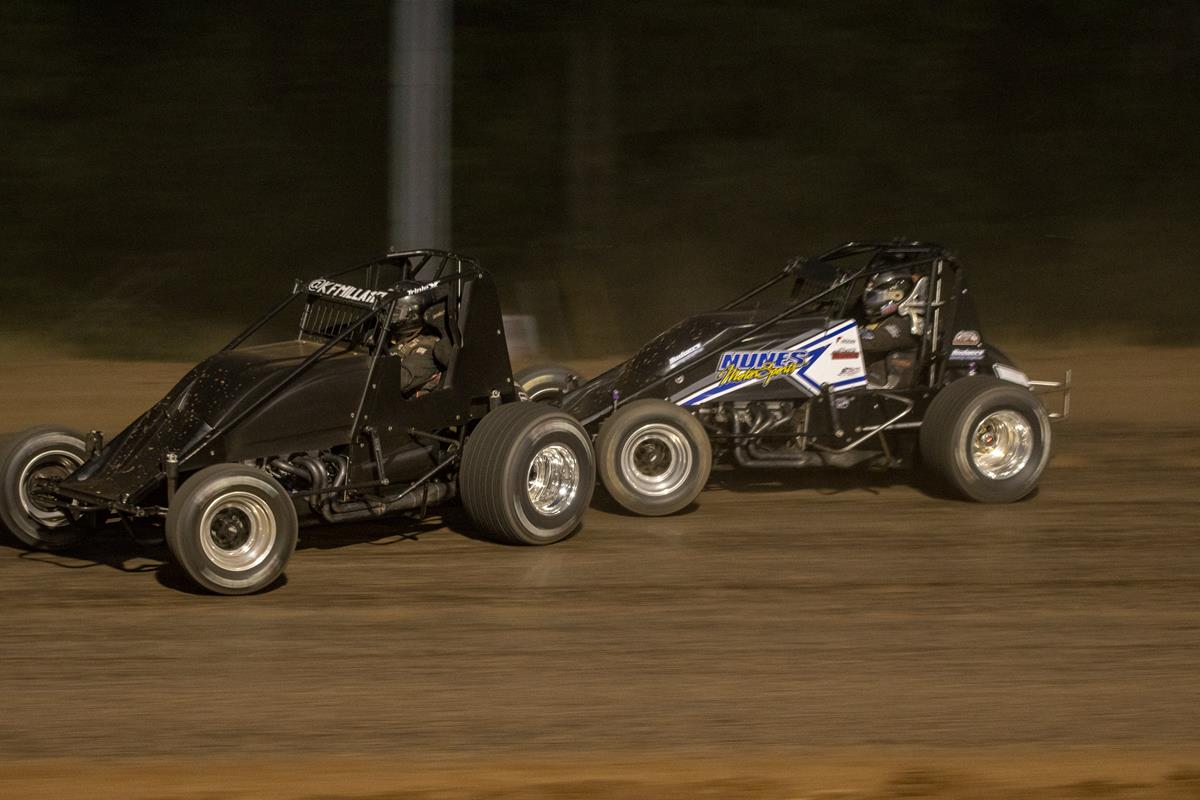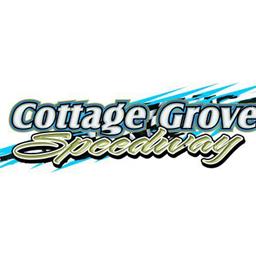 9/4/2019
Cottage Grove Speedway
---
Cottage Grove Speedway Is Back For Herz Precision Parts Wingless Nationals This Friday And Saturday; Dwarf Cars And Street Stock Wallbanger Cup Both N
Cottage Grove Speedway Is Back For Herz Precision Parts Wingless Nationals This Friday And Saturday; Dwarf Cars And Street Stock Wallbanger Cup Both Nights Too
By Ben Deatherage
(Photo Courtesy of JRP Race Photos)
Cottage Grove, Oregon- This Friday, September 6th and Saturday, the 7th will see the return of the Herz Precision Parts Wingless Nationals. This race is one of the most prestigious Non-Wing Sprint Car events in the Pacific Northwest. The car and stars of the Wingless Sprint Series will be in the house as well as Dwarf Cars and Street Stocks. The Street Stocks will battle it out on Saturday evening for the coveted Wallbanger Cup, ran in honor of the late Mark Howard.
Friday night will feature a $5.00 Fast Friday admission to get into the races with Children (5 and Under) FREE. Tickets on Saturday are $13.00 for Adults, Seniors/Juniors/Military $10.00, Youths (6-12) $5.00, and Children (5 & Under) are FREE. Friday the Pit Gates open at 1:00 PM, Front Gates 5:00, and Time Trials at 6:00 with racing beginning at 7:00. Saturday the Pit Gates open at 1:00 PM, Front Gates 3:30, and Time Trials at 5:30 with racing beginning at 6:00. For more information and updates log on to www.cottagegrovespeedway.com or check out the official Facebook page.
The history of the Herz Precision Parts Wingless Nationals stretches as far back as 2009. It has been held on seven occasions with absences in the years of 2012, 2015, and 2016. It is the first time in some time that the event has been a two-night affair. Kyle Miller has won every single edition in its existence and looks to remain that way at the end of Saturday evening.
Kyle Miller won the lone completed race at CGS with the Wingless Sprint Series in 2019. Two previous shows fell victim to the weather. Who will emerge victorious in this year's edition of the Herz Precision Parts Wingless Nationals?
The Dwarf Cars pay their last visit of the season to "The Grove." It will be a co-sanctioned affair with the Northwest Dwarf Car, Southern Oregon Dwarf Car Association, and Pacific Hardtop Racing Association clubs all in attendance. Darren Brown and Ryan Winter each have two wins to their names at the ¼-mile clay oval. Josh King and Danny Altom also have hit pay dirt at CGS but just one time each.
The Wallbanger Cup is the biggest Street Stock race on the calendar for the Street Stocks. The event is run in honor of Mark Howard, who was incredibly instrumental in establishing the class in 2005. The race goes as far back as 2007 and has had seven different winners. Kyle Yeack has won the past four editions while brother Andrew Langan has done so twice. T.J. Langan, T.J. Hardy, Ricky Ashley, Robert Wuhlbrandt, and Daniel Ray have boasting rights to have won once.
In the local CGS scene, both David Schmidt and Kelly McDonald have accumulated three wins apiece. Single race victors include Justin Evans and Brian Cronk.
Former Herz Precision Parts Wingless Nationals Winners
2009- Kyle Miller
2010- Kyle Miller
2011- Kyle Miller
2013- Kyle Miller
2014- Kyle Miller
2017- Kyle Miller
2018- Kyle Miller
Former Wallbanger Cup Winners:
2007- Robert Wuhlbrandt
2008- T.J. Langan
2009- Andrew Langan
2010- T.J. Hardy
2011- Andrew Langan
2012- Ricky Ashley
2013- Daniel Ray
2014- Andrew Langan
2015- Kyle Yeack
2016- Kyle Yeack
2017- Kyle Yeack
2018- Kyle Yeack
---
Submitted By: Ben Deatherage
Back to News