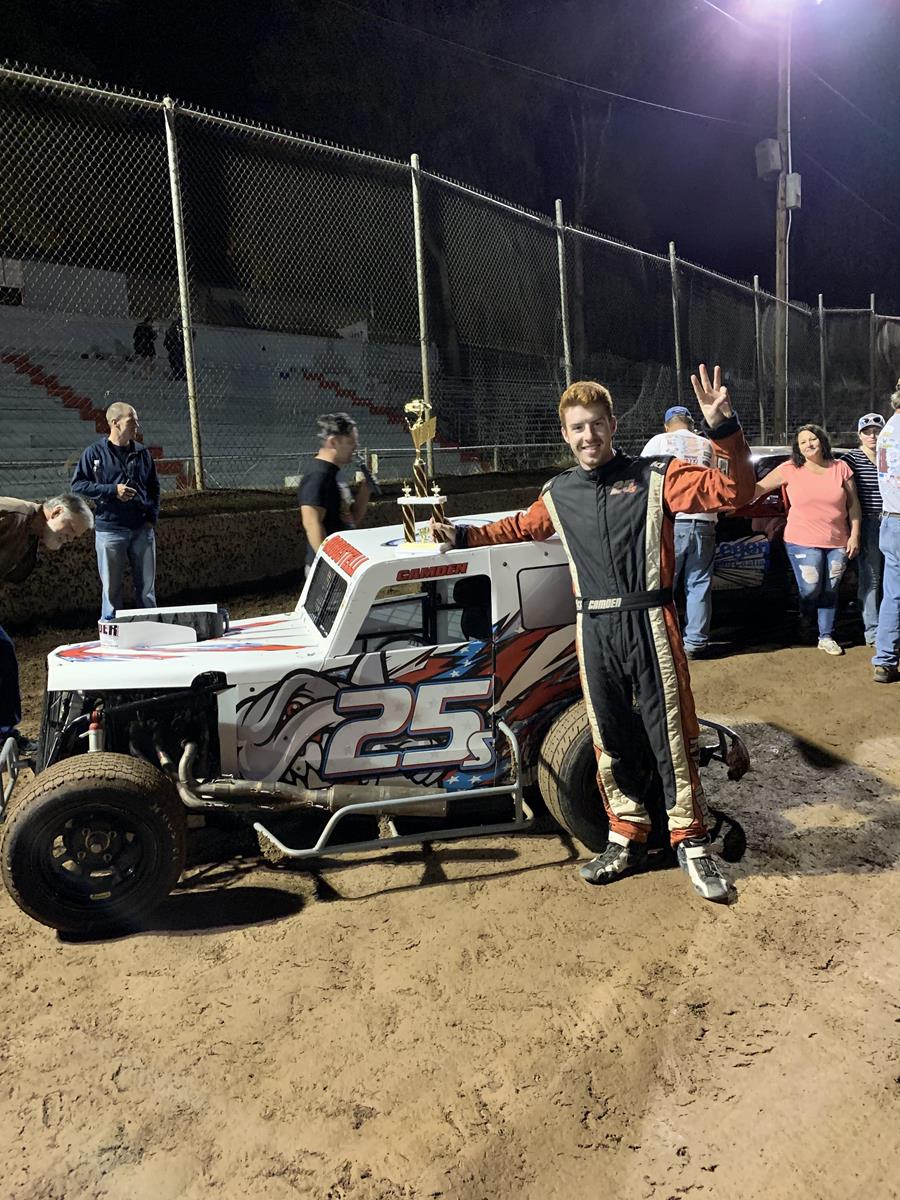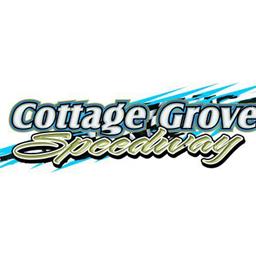 9/7/2019
Cottage Grove Speedway
---
Camden Robustelli Wins September 6th Round At Cottage Grove; Third Straight Dwarf Car Win
Camden Robustelli Wins September 6th Round At Cottage Grove; Third Straight Dwarf Car Win
By Ben Deatherage
(Photo Courtesy of Lester Hankins)
Cottage Grove, Oregon- Dwarf Cars invaded Cottage Grove Speedway on Friday, September 6th for their first night, of two, stay. Club members from the Southern Oregon Dwarf Car Association, Northwest Dwarf Cars, and Pacific Hardtop Racing Association represented the fields.
Camden Robustelli seized control of the top spot immediately in the main event. The Medford ace completely dominated the race and only left the top five on the lead lap. It was Robustelli's third straight Dwarf Car win of 2019 and his fifth overall.
Brock Peters, of Eagle Point, placed second over third finishing Sandy youngster Justin DeMars. Josh Rodgers, now of St. Helens, got fourth while wrapping up the top five finishing order would be Central Point pilot Steve Walker, in fifth.
Heat race winners earlier in the program were Josh Rodgers and Brock Peters. Claiming victory in the trophy dash was Justin DeMars.
The Dwarf Cars return on Saturday, September 7th for their final race of the weekend. Tickets are $13.00 for Adults, Seniors/Juniors/Military $10.00, Youths (6-12) $5.00, and Children (5 & Under) are FREE. Pit Gates open at 1:00 PM, Front Gates 3:30, and Time Trials at 5:30 with racing beginning at 6:00. For more information and updates log on to www.cottagegrovespeedway.com or check out the official Facebook page.
Race Results
Friday, September 6th, 2019
Cottage Grove Speedway
Cottage Grove, Oregon
Heat Race Winners: Josh Rodgers (1), Brock Peters (2)
Trophy Dash Winner: Justin DeMars
A-Feature: 1. Camden Robustelli; 2. Brock Peters; 3. Justin DeMars; 4. Josh Rodgers; 5. Steve Walker; 6. Henry Corbin III; 7. Henry Corbin II; 8. Jim Fisher; 9. Max White
---
Submitted By: Ben Deatherage
Back to News