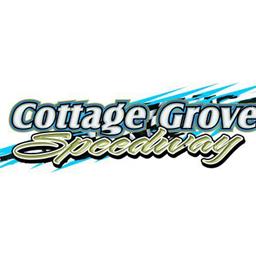 6/18/2022
Cottage Grove Speedway
---
SATURDAY, JUNE 18TH RAINED OUT.... READ STORY FOR REFUND DETAILS
Well what was forecasted to be just a few passing showers turned into a constant steady and heavy rain all through the night. While we were prepared for some showers there is nothing we can do when the rain becomes to much so we are so sorry to have to once again say this but races are canceled for the 16th time this season.
If you purchased tickets online those have already been refunded and you should see the money within a few days depending on your bank. For those that purchased skyboxes please call Heather at 541-729-8666 for refund or rescheduled dates.
Modified Speedweek returns Tuesday night to Cottage Grove Speedway, and we are working with Narc on the possibility of finding a date to reschedule the 410 show.
---
Submitted By: Heather Boyce
Back to News