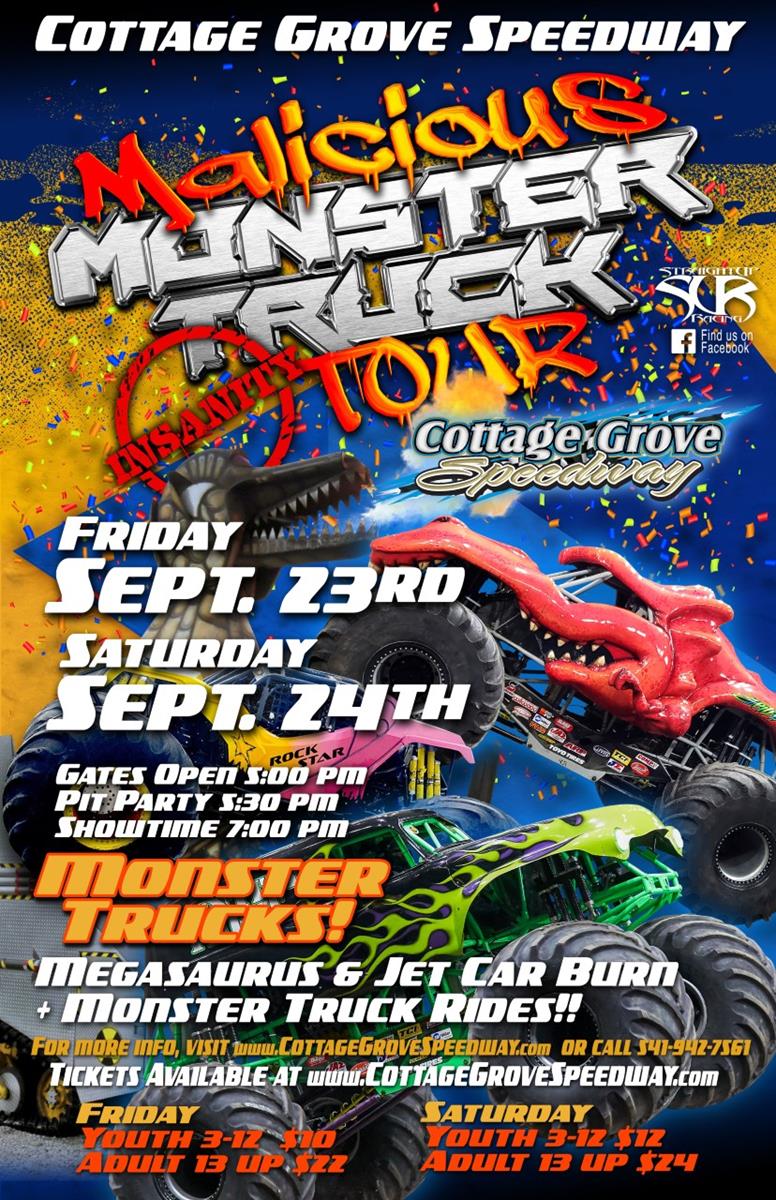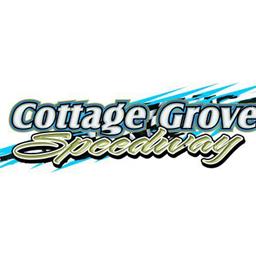 9/24/2022
Cottage Grove Speedway
---
ONLINE TICKET SALES WILL BE CLOSING AT 3PM, TICKETS WILL BE ON SALE AT THE GATE AT 4PM!!
You can still purchase your online ticket's for tonight's Monster Truck show until 3pm, at that point online sales will close but you will still be able to purchase tickets at the gate at 4pm!
Tonight is your final chance to catch the biggest Monster Truck show in the country featuring California Kid, Identity Theft, Rockstar, and more! As well as Megasaurus, the Jet Car Burn, and Monster Truck Rides!!!
Tickets can be bought online at www.cottagegrovespeedway.com until the day of the show or at the front gates!
If you haven't been to a Monster Truck show at Cottage Grove Speedway or if it's just been a few years, you definitely need to plan to be here cuz this one is the best one!
To purchase tickets online go to www.cottagegrovespeedway.com and click the schedule link, find the date you wish to attend, either Friday or Saturday, click the ticket icon and it will walk you through the entire process! Just print your tickets out or save the QR code and you will get checked in on the day of the event! Online ticket sales will close a few hours prior to the event to give us time to process but don't worry we will still be selling tickets at the gate!
Tickets will go on sale at 4pm at the gate
Front Gate Opens - 4:00pm
Pit Party - 5:30pm
Showtime - 7:00pm
Saturday Pricing
2 and Under - Free
Ages 3-12 - $12.00 (Must be Accompanied by an Adult)
Ages 13 & Up - $24.00
Please note we are a cash only facility, there is an onsite ATM.
---
Submitted By: Heather Boyce
Back to News