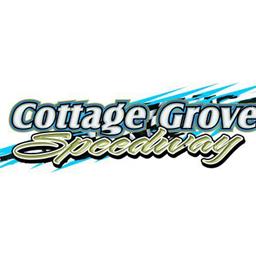 10/26/2022
Cottage Grove Speedway
---
ENDURO & TRACK-N-TREAT SET FOR THIS SATURDAY, OCT 29TH!
As of now we a go for this Saturday's Track-N-Treat and 200 lap Enduro race at Cottage Grove Speedway. With the weather and lack of response for additional events, this year's event will be an Enduro race followed by some trick or treating with the drivers! Rules for the Enduro can be found under the driver info tab at www.cottagegrovespeedway.com and all drivers, whether competing in the Enduro or not, are encouraged to bring their cars and some candy down and have a great time!
The enduro will run from 2pm-4pm(ish) and be followed by trick or treating!
General admission for this event is free, entry fee to compete in the Enduro is $50.00 and transponders rent for an additional $20.00
Please note that while this race is rain or shine, if we do get too much rain we will have to cancel. That decision should be made by Friday so stay tuned!
---
Submitted By: Heather Boyce
Back to News