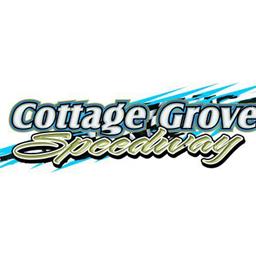 2/20/2023
Cottage Grove Speedway
---
SEASON OPENER ONLY 26 DAYS AWAY!!
That's right guys and gals, 26 days until we kick off our 2023 season!! We are very excited to welcome you all back for another great season of action packed, wheelie poppin, slide jobbin, dirt track racin here at Cottage Grove Speedway!
Season passes, reserved seating, and skyboxes are available to purchase now as well as online tickets for each event.
Driver letters will be in the mail today to give you all a rundown of the season as well as forms to reserve pit parking, schedules, and registration forms.
We will also have a pre-registration booth set up at the bowling alley in Cottage Grove this Saturday, February 25th!
See you all soon for another great season at the best track around, COTTAGE GROVE SPEEDWAY!!!
---
Submitted By: Heather Boyce
Back to News