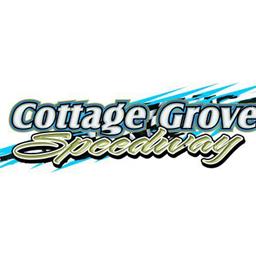 3/15/2023
Cottage Grove Speedway
---
TIRES ARE ARRIVING FRIDAY!
We are happy to let you all know that we will be getting our first shipment of tires for the 2023 season this Friday, March 17th!
If you would like to have anything set aside to pick up before the first race please call Heather (541-729-8666) by Friday, also please note that while there isn't a set ration in place, we will be cautious with how many tires any one team can purchase. Ultimately, we want to be sure everyone has what they need.
Prices listed below may vary throughout the season.
Late Model Tires
LM40 92 - $245.00
LMT3 90 - $230.00
LMT4 92 - $230.00
Sprint Car Tires
D-12 Fronts - $255.00
Racesaver Fronts - $220.00
Left Rear H12 92, 94 - $340.00
Left Rear H12 95 - $315.00
Left Rear RD12 96 - $360.00
Left Rear RD12 98 - $360.00
Left Rear Racesaver 92, 94 - $295.00
Right Rear D15 - $340.00
Right Rear Medium - $340.00
Right Rear Racesaver - $295.00
Right Rear American Racer - $275.00
---
Submitted By: Heather Boyce
Back to News