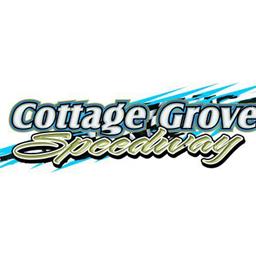 3/16/2023
Cottage Grove Speedway
---
SAFETY CHECKS THIS SATURDAY, MARCH 18TH!
It was unanimously agreed upon at our Sport Compact and Junior Compact meetings that our drivers wanted to have pre-season safety checks and we are happy to make that happen!
We will be doing safety checks for both classes this Saturday beginning at 11am here at the Speedway.
If you would like to schedule a time, please call Heather at 541-729-8666 otherwise feel free to just show up and we will work you in when we can.
If Saturday won't work for you and you need to find a different time, please call and we will do the best we can to find a day and time that will work.
In addition to checking your cars over we will also be looking at safety gear to make sure everything meets the requirements so please bring your gear bags along to.
Thank you all for helping us to make sure that 2023 is a great and safe season here at Cottage Grove Speedway!!
---
Submitted By: Heather Boyce
Back to News