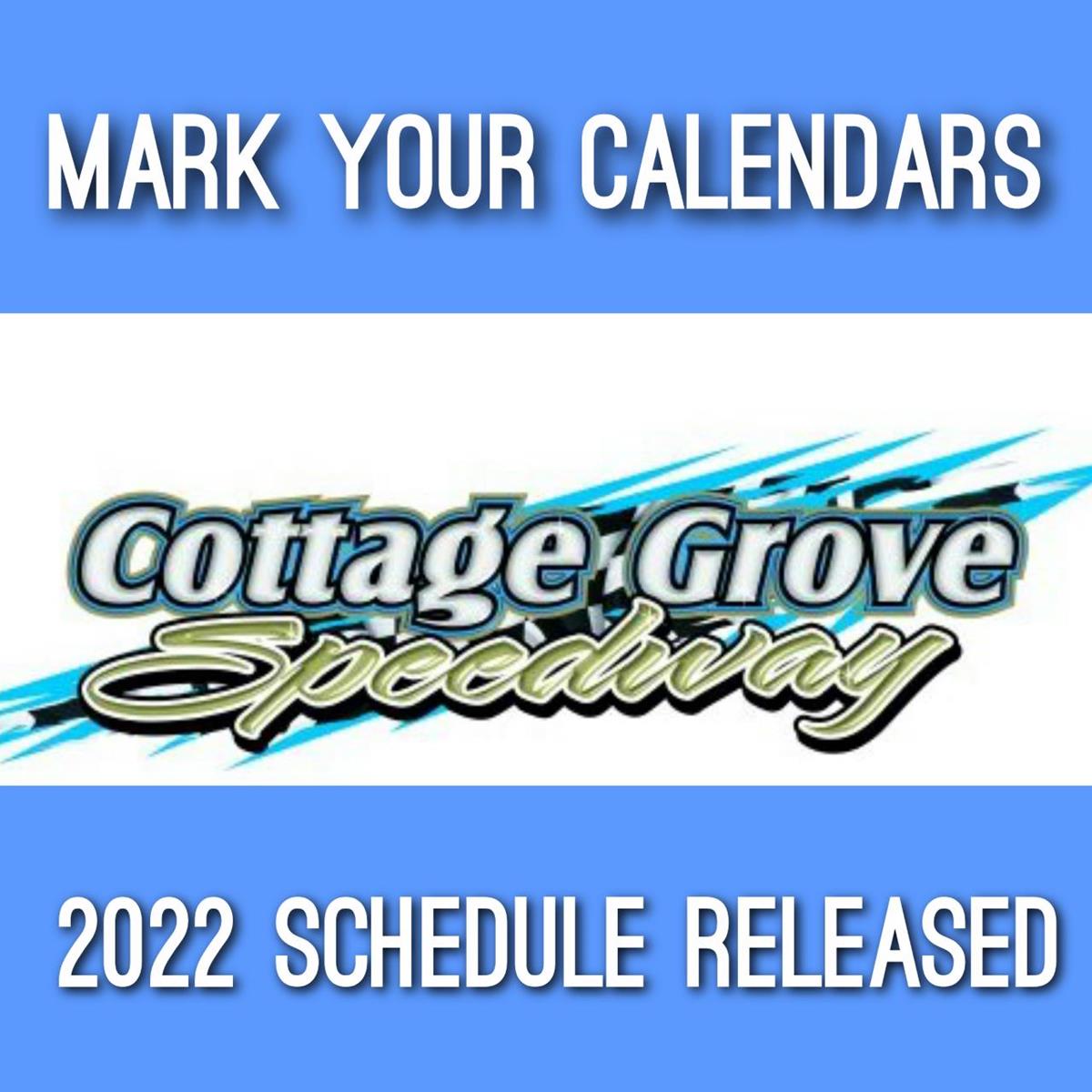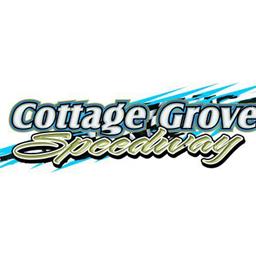 1/6/2022
Cottage Grove Speedway
---
2022 SCHEDULE RELEASED!!
We know you have all been very patiently waiting for the 2022 schedule and we are excited to announce that it is finally here! The full schedule can be found on the website www.cottagegrovespeedway.com.
The schedule may look a little smaller than years past and we have good reason for it. As all of you I'm sure are well aware, parts and specifically tires have had some pretty significant price increases and have been difficult to get. In light of this we felt it was necessary to have fewer races for all classes to hopefully help keep you all racing throughout the entire season. We will also be running fewer classes most nights and starting a little later to help with tire wear. We have been so blessed to have amazing car counts with the very best drivers each week and we hope that you all see these as positives and continue to call Cottage Grove Speedway home!
Keep watching the website and Facebook for more rule and driver information as the season gets a little closer.
We hope you are all having a wonderful off season and that we see you all out here for our first practice on March 5th, or whenever Mother Nature decides we can!
If you have any questions or concerns about the upcoming season please feel free to call me at 541-729-8666. I can't wait to see you all!! - Heather
---
Submitted By: Heather Boyce
Back to News