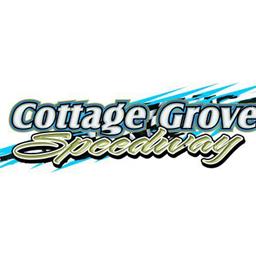 1/19/2023
Cottage Grove Speedway
---
2023 KART SCHEDULE RELEASED!
Race season is right around the corner here at Cottage Grove Speedway, but not just for the big track!
Karts return to action on Friday, May 12th for the first round of a 9 race schedule that will be capped off with the return of the King of the West race!
After a few year hiatus we are really excited to bring back this big kage kart event and end the season with some extra money and of course extra fun!
Remember general admission for kart races is FREE so mark your calendars and plan to come on down and support the future of racing here at Cottage Grove Speedway!
Full Schedule:
May 12th
May 19th
June 2nd
June 9th
June 30th
July 7th
August 25th
September 1st & 2nd - King of the West
---
Submitted By: Heather Boyce
Back to News