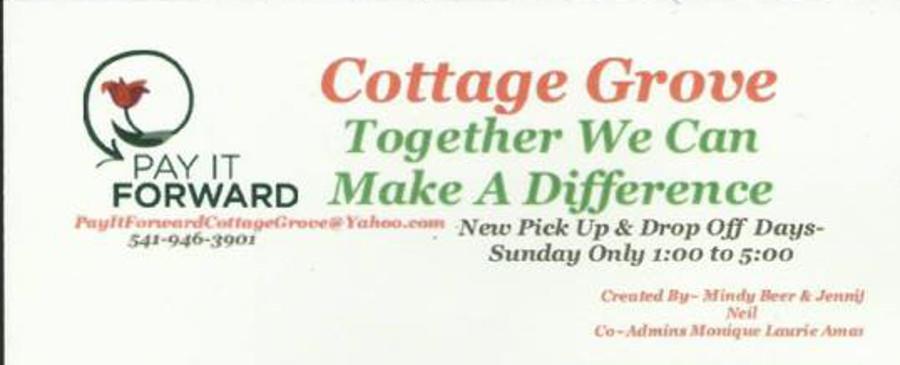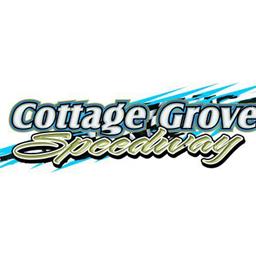 10/17/2014
Cottage Grove Speedway
---
Pay It Forward Silent Auction/Fundraiser At CGS Parking Lot On Saturday October 18th
Pay It Forward Silent Auction/Fundraiser At CGS Parking Lot On Saturday October 18th
By Ben Deatherage
Cottage Grove, Oregon- On Saturday October 18th the fine folks at the local Pay It Forward Cottage Grove will be hosting a silent auction/fundraiser in the Cottage Grove Speedway parking lot. In addition to the silent auction taking place there will be all sorts of activities including face painting, carnival games, and even a bounce house. There will also be several concessions on tap as well as a bake sale taking place. And of course expect to see several race car drivers in attendance for the event. The event begins around noon and will conclude at 6:00 PM rain or shine.
Pay It Forward Cottage Grove is a local non-profit organization helping people in need. Be sure and check out their Facebook page at "Pay It Forward Cottage Grove" to let people in the Cottage Grove vicinity know what kind of items you want to give away. For more information be sure and visit their aforementioned Facebook page, e-mail them at PayItForwardCottageGrove@yahoo.com, or contact Pay It Forward Cottage Grove coordinators Mindy Beer or Jennifer Neil at (541)-946-3901.
---
Submitted By: Ben Deatherage
Back to News