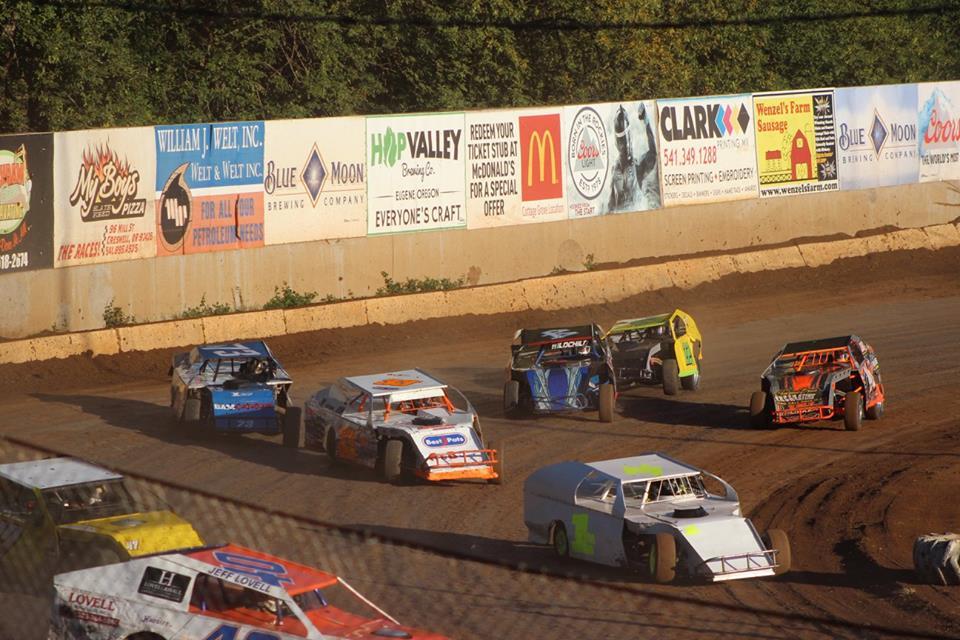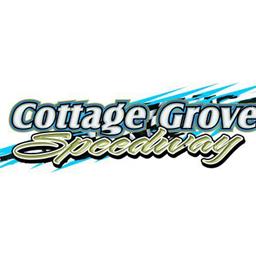 9/9/2016
Cottage Grove Speedway
---
Non-Sanctioned Modified Race On Final Night Of Racing At CGS
Non-Sanctioned Modified Race On Final Night Of Racing At CGS
By Ben Deatherage
(Photo Courtesy of Photo Hill)
Cottage Grove, Oregon- With point racing for both the IMCA Modifieds and IMCA Sport Mods complete in 2016 there will be a special non-sanctioned event on Saturday, September 10th. The race is $750.00 to win, which is above the normal $500.00 payday, and $150.00 to start. With the two classes running together the highest finishing Sport Mod will receive $200.00. All de facto Cottage Grove Speedway Modified rules will be in effect with the exception of both American Racer KK704 and Hoosier G-60 tires will be legal.
Collen Winebarger has the most IMCA Modified victories, at five, over the course of the season. Jesse Williamson and Mark Wauge both have three while Jake Mayden and Craig Hanson made two trips to victory lane. 2016 champion Curtis Towns, Kinzer Cox, Kreg Britton, Modified Nationals winner Mark Carrell, and Kellen Chadwick have one victory apiece.
Jorddon Braaten dominated the IMCA Sport Mod ranks this year. Braaten made seven trips to victory lane while the only other multi-feature winner was Daniel Ray with his two wins. Chris Frisbie and Jimmy Lipke won one time each.
Times for Saturday are Pit Gates open at 2:00 PM, Front Gates 4:00, and Racing is scheduled to start around 6:30. Tickets are Adults $13.00, Juniors/Seniors $10.00, Youth (6-12) $5.00, Family Pass $30.00, and Children 5 or under are FREE. As will happen all year long in honor of our 60th Anniversary the 60th fan through the Front Gate gets in for FREE. For more information, log on to www.cottagegrovespeedway.com.
---
Submitted By: Ben Deatherage
Back to News