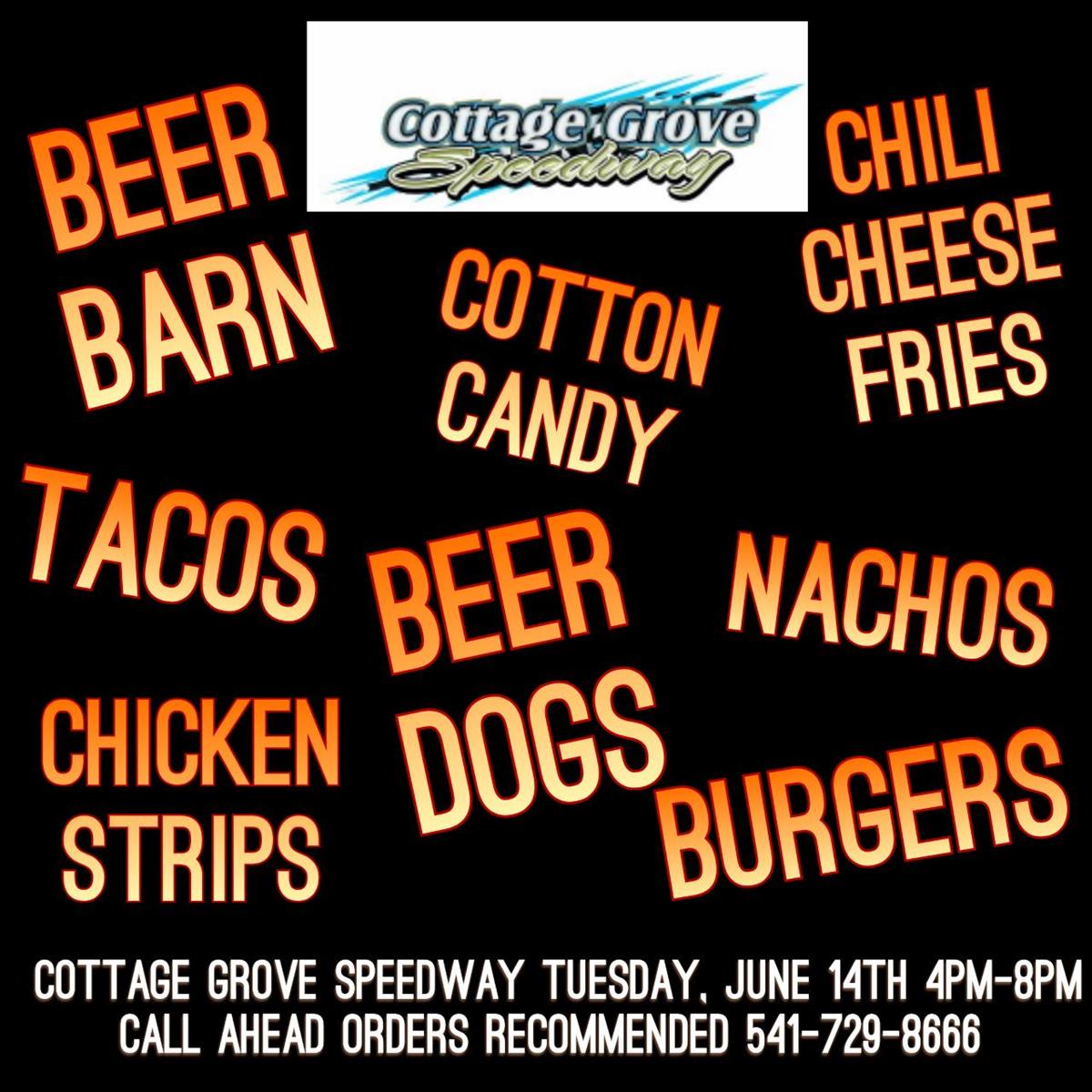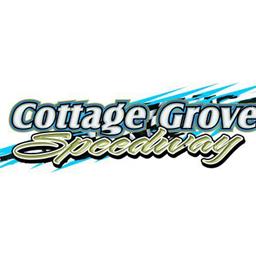 6/14/2022
Cottage Grove Speedway
---
CG SPEEDWAY HAS THE BEST GRUB IN TOWN! JOIN US TONIGHT AS WE OPEN THE BAR & GRILL!!
The Cottage Grove Speedway Bar & Grill opens at 4pm today!! (Tuesday, June 14th)
Call ahead orders and pre-orders are encouraged especially for those delicious beer dogs as they take a while to cook!
We will be serving up all the yummy things listed below, you are welcome to stay and eat at the racetrack or take an order home! For call ahead orders or beer dog pre-orders please call Heather at 541-729-8666! Phone lines are open for orders now!!
Tuesday, June 14th Menu
BEER DOGS - $7.00
Hamburgers - $6.00
Cheeseburgers - $7.00
Bacon Cheeseburger - $8.00
Double Cheeseburger - $9.00
Chicken Strips - $8.00
Make it a Basket with Fries and a Scoop of Macaroni or Potato Salad for and additional $3.00
Tacos (Chicken or Beef) - $3.00 each
Nachos - $4.00
Chili Cheese Nachos - $5.00
Deluxe Nachos - $8.00
French Fries (Curly or Crinkle) - $5.00
Cheese Fries - $5.50
Chili Cheese Fries - $6.00
Pretzels - $4.50
Red Ropes - $3.00
Candy Bars - $2.00
Drinks
Water - $2.00
16 oz Soda - $3.50
32 oz Soda - $5.00
Adult Beverages - $6.00
Coors Original
Coors Light
Asst Flavors Mike's Hard Lemonade
Asst Flavors 2 Towns Cider
Asst Flavors White Claw
Cayman Jack Margarita
Nor Your Father's Root Beer
---
Submitted By: Heather Boyce
Back to News