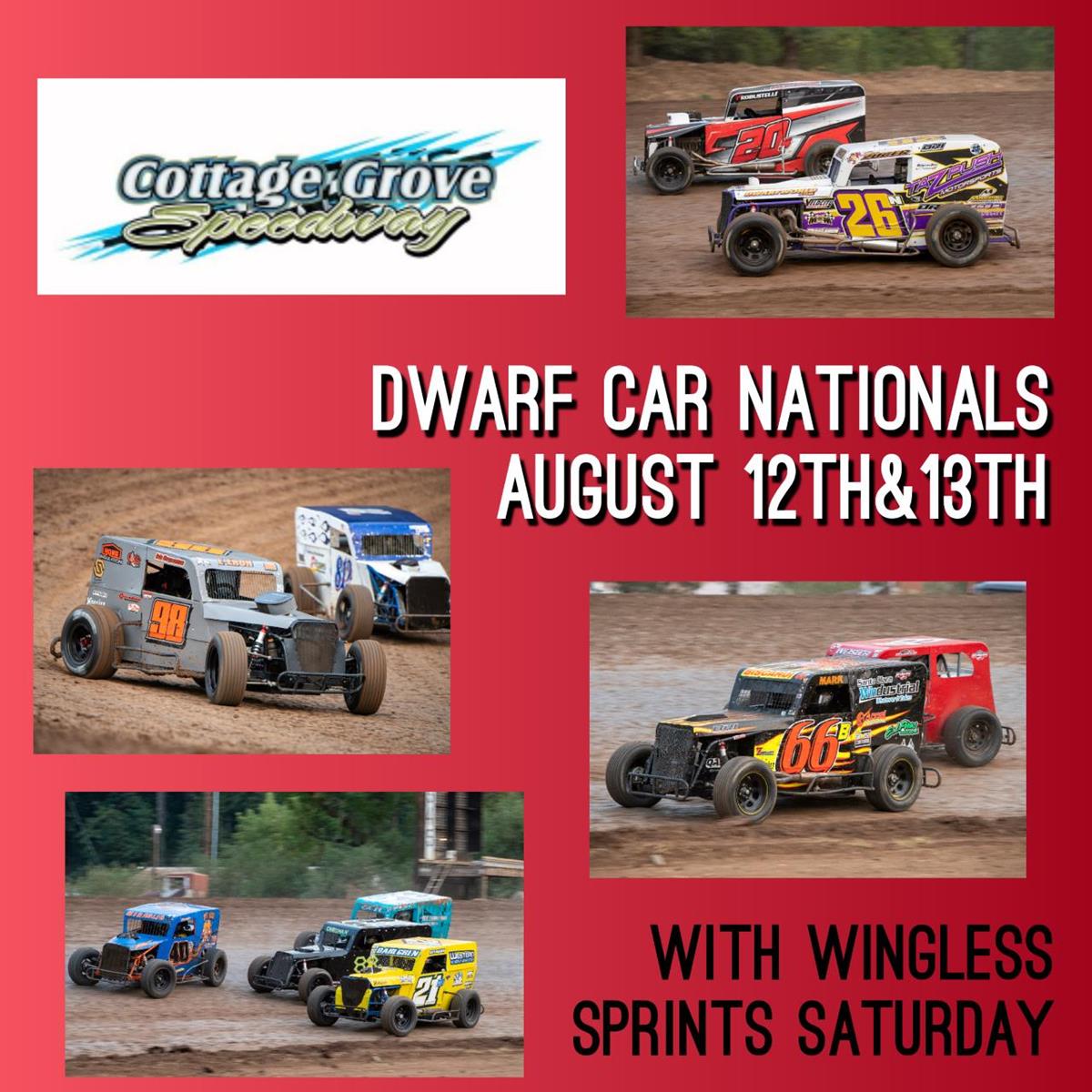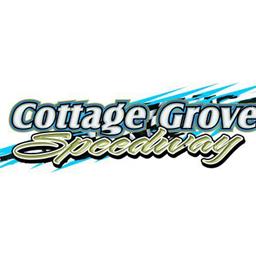 8/10/2022
Cottage Grove Speedway
---
DWARF CAR NATIONALS & SPRINTS UP NEXT AT COTTAGE GROVE SPEEDWAY!
Cottage Grove Speedway returns to action with another full week of racing excitement!! Things kick off with a Thursday night practice open to all classes on the 1/4 mile. Practice will start around 5pm, car and driver fee is $25.00 and pit passes are $15.00.
Friday & Saturday will be action packed with a pit area jammed full of dwarf cars in 3 separate divisions competing for the West Coast National titles!
Saturday we will finally get to see the Wingless Sprints in action as well after 2 rainouts earlier this year. Both nights are sure to bring some great racing from both divisions!
ISCS & Dwarf Car Speedweek will the be at Cottage Grove, Tuesday, August 16th and Wednesday, August 17th!
It's gonna be a busy week here at Cottage Grove Speedway and you will have lots of opportunities to catch some great racing so check your calendars and be sure that Cottage Grove Speedway is on the list this week!
Thursday, August 11th - Practice
Friday, August 12th - Dwarf Car Nationals
Saturday, August 13th - Dwarf Car Nationals & Wingless Sprints
Tuesday, August 16th - ISCS Sprints & Dwarf Week of Speed
Wednesday, August 17th - ISCS Sprints & Dwarf Week of Speed
2022 Prices
General Admission
Adults - $15.00
Juniors (13-17) - $12.00
Seniors (62+) - $12.00
Military - $12.00
Youth (6-12) - $5.00
5 and Under - Free
Family Pass (2 Adults & 4 Youth (6-12)) - $40.00
VIP Skybox Seats - $35.00 each
Pit Passes - $40.00
Tickets can be purchased online until midnight the night before the race or at the gate the day of the event.
2022 Times
Pit Gate - 2:00pm
Front Gate - 4:30pm
Hot Laps/Qualifying - 5:30pm
Racing - 7:00pm
---
Submitted By: Heather Boyce
Back to News