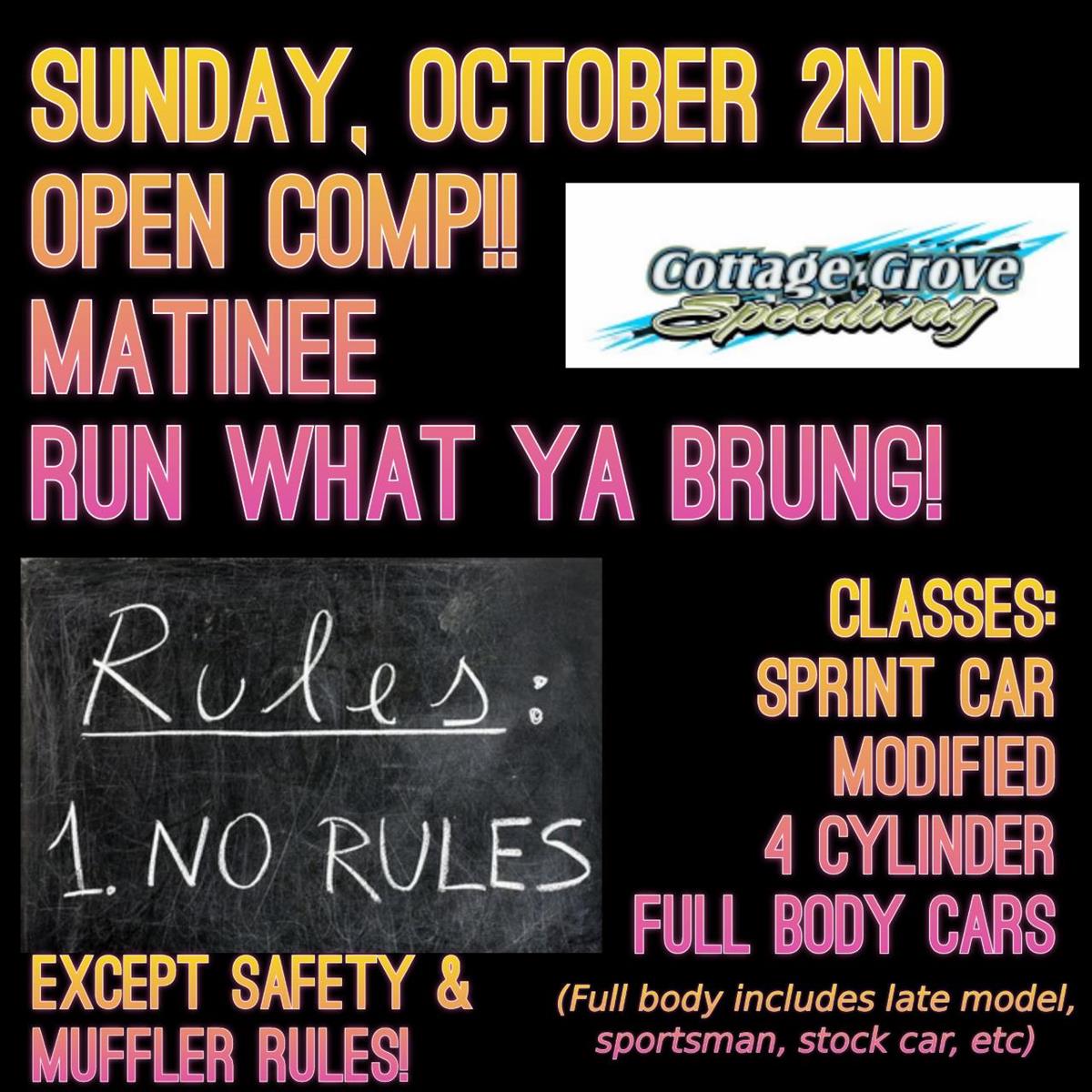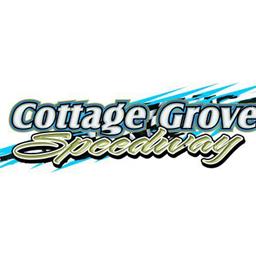 9/27/2022
Cottage Grove Speedway
---
OPEN COMP RACING RETURNS TO COTTAGE GROVE SPEEDWAY SUNDAY AFTERNOON!!
You guys and gals asked for open comp so here we go!! Let's see those giant sideboards, crazy wings, and whatever other tricked out, cool stuff you can come up with! The only rule is there are NO RULES!!! Well ok, that is almost true, we do still have to follow city mandated noise rules so mufflers are still mandatory and of course we want you all to be safe, so all safety rules will be in effect. Other than that, let your imagination run wild cuz anything goes October 2nd at Cottage Grove Speedway!!!
We can't wait to see some big ole sideboards back at CG so build em high and add whatever else you can think of to try out for one last spin around the 1/4 mile!
Classes will be split up into 4 categories, Sprint Cars, Modifieds, 4 Cylinders, and Full Body Fender Cars which will include all sorts of stuff, Late Models, Stock Cars, Sportsman, Super Sports, again anything goes so we will find a class that fits whatever creation you bring down to run!
Gates will open at noon, with old school qualifying at 2pm and racing to follow!
General Admission is just 10 bucks, and we will have the cold beer (& soda) flowing and the best eats in town being served up hot!
Join us Sunday, October 2nd for the most fun you'll have all Fall!!
---
Submitted By: Heather Boyce
Back to News