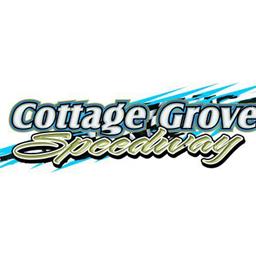 5/18/2023
Cottage Grove Speedway
---
GET YOUR MARVIN SMITH MEMORIAL SHIRTS THIS WEEKEND AT COTTAGE GROVE SPEEDWAY!!
The Marvin Smith Memorial Shirts are here and once again thanks to Christopher Morelock and Austen Wheatley they look amazing! You will definitely want to pick up one of these bad boys and wear it to next weekend's Marvin race!
The shirts will be available to purchase this weekend at the souvenir booth as well as next weekend during the actual race!
Please keep in mind that we will be incredibly busy making sure everything is ready for another great show so we won't be able to do walk-in sales during the week.
We appreciate everyone's support and look forward to seeing you all here!!
---
Submitted By: Heather Boyce
Back to News