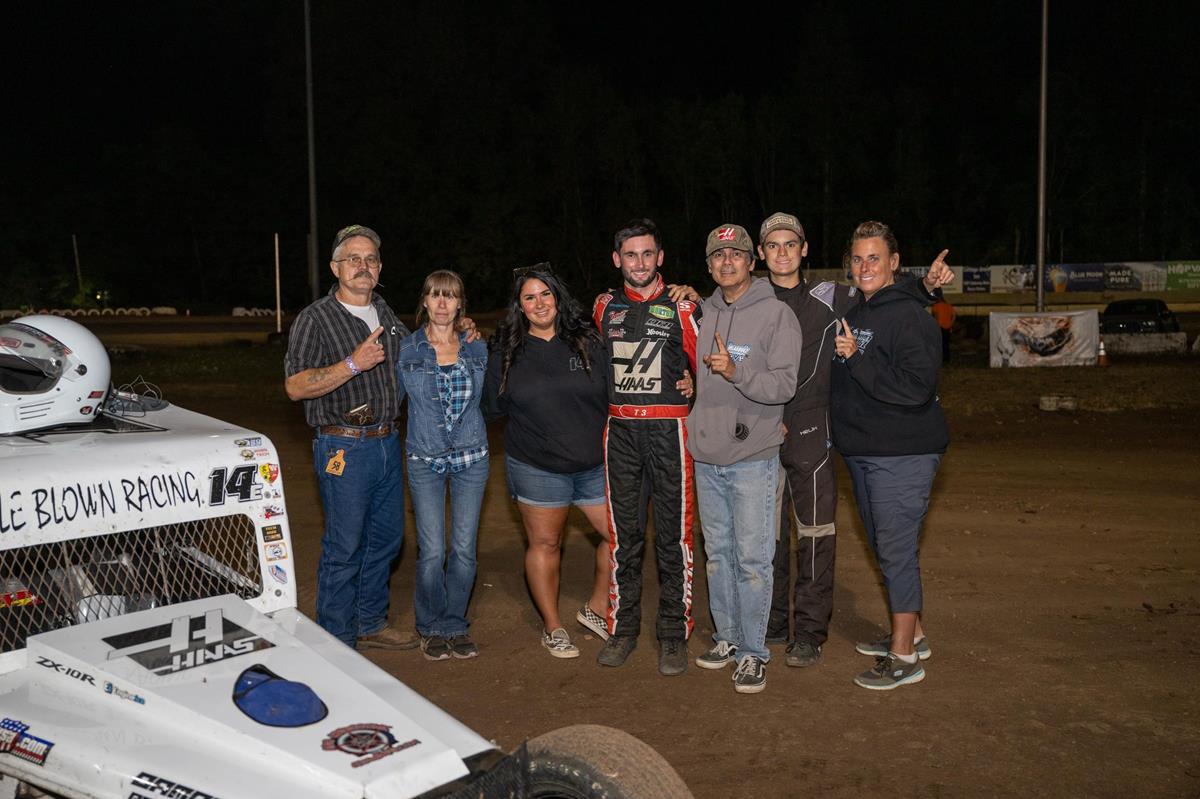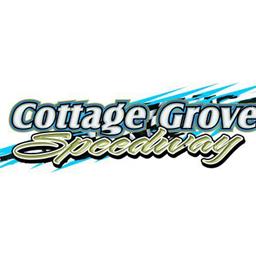 8/15/2022
Cottage Grove Speedway
---
Ashley, Velasquez III, Reeder, And Snawder August 13th Winners At Cottage Grove
Ashley, Velasquez III, Reeder, And Snawder August 13th Winners At Cottage Grove
(Photo Courtesy of Jason Davenport)
Cottage Grove, Oregon- Saturday, August 13th, was the second night of the Cottage Grove Speedway Dwarf Car Nationals with the Western States Dwarf Car Association. As on Friday, the Pro, Veteran, and Sportsman divisions represented the Dwarfs. The Wingless Sprint Series made their only appearance of the weekend.
Thurston's Ricky Ashley picked up a big win in the Wingless Sprint Series main event. Racing for car owner Brad Rhoades, Ashley earned his first WSS victory at CGS in 2022. Steven Snawder, from Roseburg, was the runner-up, followed by Portland teenager Duke Johnson in third. Sherwood veteran Rob Lindsey wound up fourth, while his son Chad, from Wilsonville, was fifth.
Camarillo, California traveler Tommy Velasquez III bested the Pro ranks on Saturday night to earn the triumph. Mike Grenet, from Fairfield, California, ended the race second with third going to Danny Wagner of Bay Point, California. Sandy's Justin DeMars and Shawn Whitney, from Lotus, California, were fourth and fifth.
Grants Pass pilot Devin La Horgue won the B Main while claiming victory in the C Main was Anthony Pope of Roseburg.
Mike Reeder, from Placerville, California, was again in the winner's circle. Reeder swept the weekend in the Veteran division. Scappoose chauffeur Shawn Dorie beat out Mark Biscardi, from San Jose, California, for second. Rodney Cook of Rainier and Hillsboro's John Chrisman were fourth and fifth.
In the Sportsman main event, Steven Snawder beat out the competition. Despite pulling double duty, Snawder managed to park the Erin Morganstern-owned entry in victory lane. St. Helens race Teagan Fischer was second, followed by Kylee Johnson of Santa Rosa, California, in third. Santa Maria, California driver Joe Bohard ended the weekend fourth while Dennis Tower, from Rainier, hit the line fifth.
Cottage Grove Speedway has a quick turnaround as they will host racing on Tuesday, August 16th, and Wednesday, the 17th. The facility will host the Week of Speed for the Interstate Sprint Car Series and Dwarf Cars. For more information, log on to www.cottagegrovespeedway.com.
---
Submitted By: Ben Deatherage
Article Media
Back to News