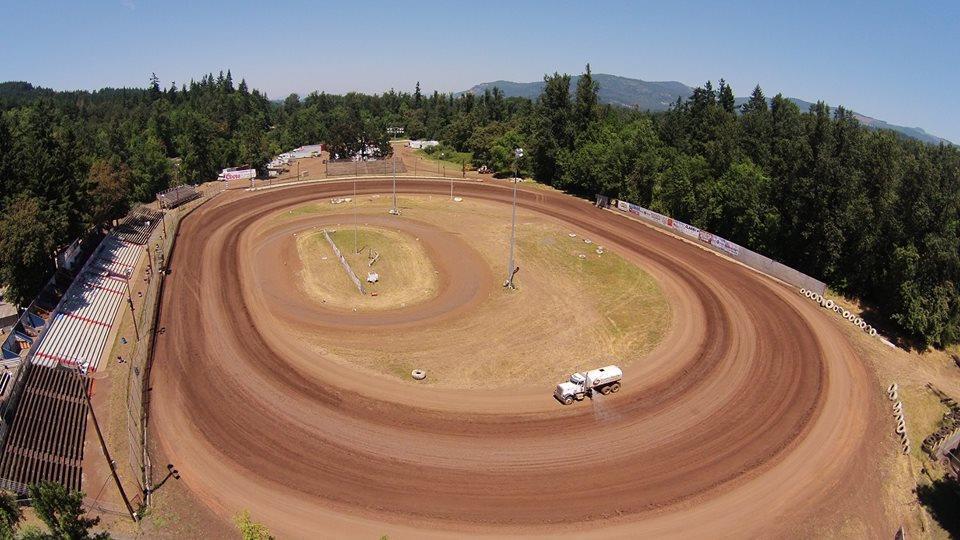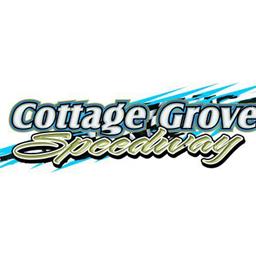 5/2/2023
Cottage Grove Speedway
---
Logan Forler Wins CGS Spring Fling
Logan Forler Wins CGS Spring Fling
Cottage Grove, Oregon- Cottage Grove Speedway opened the 2023 season with the Spring Fling on Friday, April 28th, and Saturday, the 29th. 360 Sprints, Limited Sprints, and the Kiefer Sport Compacts ran both nights, while Street Stocks and Dwarf Cars only joined the bill on Saturday.
Tanner Holmes mastered the 360 division on Friday night to handle business and win the preliminary night. It is the first win of the season for the Jacksonville driver. Garen Linder and Colton Heath were second and third.
Kinzer Cox would be scored fourth while fifth went to Logan Forler.
Eagle Point's Johnny Burke was the first to the checkered flag in Limited Sprint competition. Veteran T.J. Winningham was the runner-up, with Ryan Hirschbock placing third. Tim Minter and Shane Forte were fourth and fifth.
The Kiefer Sport Compacts had a great race on Friday night. Mason Geer bested the competition to score the triumph. Michael Kennerly was a close second, with Burnie Bryant getting third. Tiffany Towns and Mike Wichert were the rest of the top five.
Come Saturday night; the racing would be even more exciting. Logan Forler, from Boise, Idaho, managed to procure the win to open up his 2023 winning account. Colton Heath and Chase Goetz were the second and third-place finishers. Kinzer Cox again was fourth, while Garen Linder posted a fifth-place result.
T.J. Winningham got the job done in the Limited Sprint competition on the second night. Shane Forte was next in line, while Ryan Hirschbock double-downed on the weekend with another third-place finish. Blaine Cory and Brian Davis were fourth and fifth.
The Street Stocks debuted Saturday, and Cottage Grove's Kelly McDonald dominated the field. Adam Applebee was second, while third went to Graig Osborn. Jared Simmons and Shannon Collins were the balance of the top five.
Michael Kennerly improved one more position to the good on night two to achieve victory. Mike Wichert and Brad Moffett made up the rest of the podium. Burnie Bryant hit the line fourth with Bruce Miller behind him in fifth.
Dwarf Cars made the trip for a Saturday-only appearance. Tommy Valasquez III, from Camarillo, California, was the driver to master the competition. Cadyn Smith and Brenden McMaster ended their night second and third. Brock Peters snagged P4, while Travis Gergel scored fifth.
Cottage Grove Speedway will next be in action on Saturday, May 6th, for Fan Appreciation Night. 360 Sprints, Late Models, IMCA Modifieds, IMCA Northern SportMods, and IMCA Sport Compacts will be on the card. For ticket and time information, be sure to log on to www.cottagegrovespeedway.com.
---
Submitted By: Ben Deatherage
Back to News